(for iPhone, iPad and Apple Watch)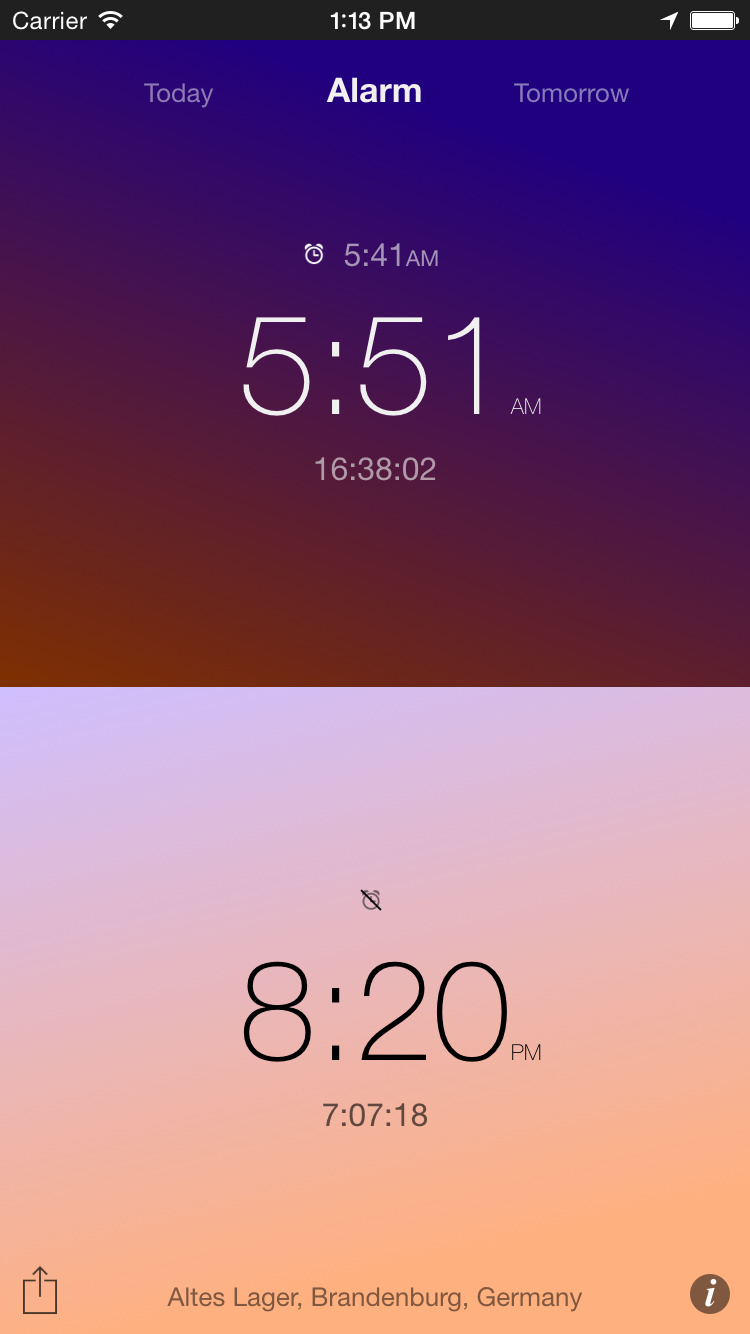 Don't miss a sunrise or sunset again. Whether you want to live with the sun, do nice photos or just want to know when it's getting dark.
This app calculates the sunrise and sunset times for your current location and let you set up a notification for each event.
Features:
Set alarms for sunset and -rise independently
Fires the notification before, after or at the exact time
Counts down to the next sun events
Tap the time to toggle between 12 and 24 hours display
Updates while you move to the sunrise/set times of your current location
Supports the Apple Watch: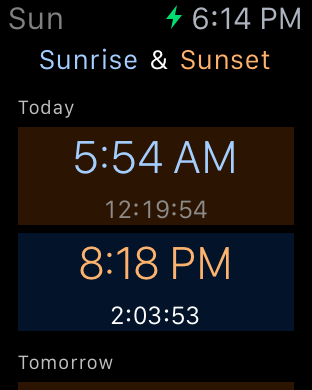 Related Applications:
---
More iPhone Applications:
---